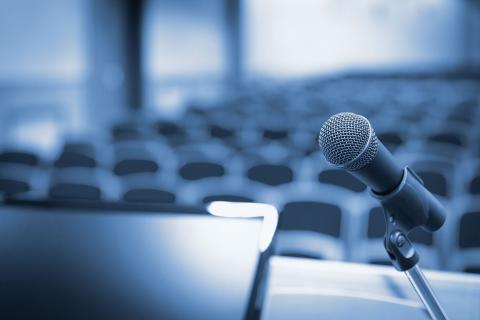 The EU-funded Ready to Trade project, an EU4Business initiative, implemented by the International Trade Centre (ITC), organized a webinar "Assistance to Georgian Companies on E-Commerce", for the project's beneficiaries. The objective of the virtual training was to offer SMEs the first insight on how they could access foreign markets by using digital and e-commerce channels.
The session was led by a cross-border e-commerce and mobile technologies specialist, Dr. Mohamed Es Fih. With over 20 years of experience in digital entrepreneurship, Dr Es Fih has facilitated over 3,000 corporate setups in more than 35 jurisdictions. Mohamed has trained hundreds of e-commerce entrepreneurs and advised multiple governments.
Nine project beneficiaries attended the webinar. The sessions covered the following topics: the potential and opportunities of e-commerce, especially in terms of accessing international markets; steps that entrepreneurs need to take into consideration before engaging in an e-export project. Georgian SMEs improved their skills, found out more about the main challenges and opportunities of e-commerce.
"In the era of digital innovations and global economy, e-commerce has increasingly become an essential part of business strategy and growth. We are glad that to offer our beneficiaries an opportunity to expand their knowledge and plan to mentor our beneficiaries about e-commere further on ", says Konstantine Mdinaradze, the national project manager of the Eastern Partnership: Ready to Trade a EU4Business initiative.
The Ready to Trade project aims to help small and medium sized enterprises (SMEs) in Georgia and other Eastern Partnership (EaP) countries integrate into global value chains and access new markets with a focus on the European Union (EU) with targeted capacity-building, advisory services, and market access activities. In Georgia, the project assists SMEs in producing value-added goods in accordance with international and EU market requirements, while linking them with buyers from global value chains and markets, in particular within the EU.